About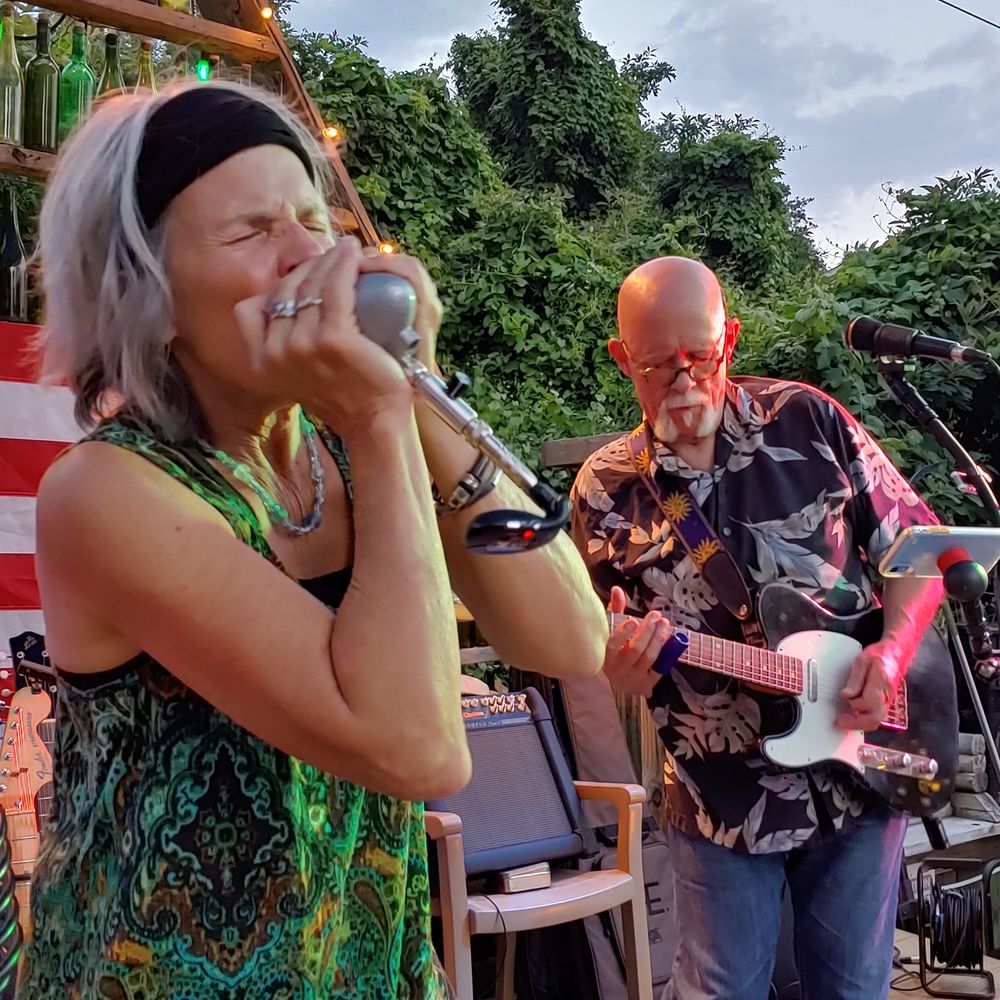 Cole Stevens and MaryAnn Toboz are musicians with a powerful and unique chemistry. They use slide guitar and harmonica to present Delta blues music and pay homage to the genre's originators, with feeling, assuredness, and a steady, groove. MaryAnn's soulful harp solos and vocals are the perfect fit for Cole's unique slide guitar. Their interpretations of the songs from the Mississippi Delta are compelling and accessible.
MARYANN TOBOZ
MaryAnn grew up in Washington DC and was singing from 'go;' she picked up harmonica at 14. Stage and her music dreams were set aside for greater responsibilities, but she never stopped stoking her internal musical flame. She founded Tidewater Arts Outreach in 2003, sharing the joy and healing power of the arts and engaging area artists and caregivers in programs for older adults and others in congregate care.
COLE PRIOR STEVENS
On the opposite coast, Cole caught the music bug at an impressionable age during the British Music Invasion. He played in rock and roll bands in high school; heady experiences which cemented a lifelong calling and commitment to the stage. Cole has focused that energy into his favorite music roots, the blues, and has been singing, touring, making CDs and gigging steadily for the past 25 years.  
Click on this video to watch our hour long show hosted by Dare County Arts Council
You are visitor number: 1730